On Sunday we had our first Halloween celebration for Bee and her little friends.  Since we moved to our new house, she didn't have much chance to see her friends so I thought it was a good idea to organise a small party and get baking!
For the occasion I baked some vanilla cupcakes topped with chocolate swiss buttercream, chocolate cookies and a salted caramel chocolate fudge cake (which took me aaaages to make! Next time I'll stick to a common chocolate cake lol).
For the drinks I used glass juice bottles and filled them with Bat's blood cranberry juice. I got these bottles printables from the "Catch my party" website.
I think these candy apples are the highlight of the table! I loved how they looked so intense and shiny. Very easy to make but I'd definitely recommend you to use a food thermometer as you MUST be sure to reach the perfect temperature to get that shiny look that sticks to the apple (the first batch i made I did not have one and after few hours all the glaze slipped on the plate- fail!). If you would like to give it a go you can find the recipe pinned on my Halloween Pinterest board.
Marshmallow on a stick is ALWAYS  a good idea!
I got the haunted cookie house idea from the Martha Stewart website. To be honest I wasn't crazy about the first batch of chocolate dough I made for the house as I thought it was too hard and bitter so I used the one from Sweetopia and it turned out great!
How beautiful are these apples to look at?
I ordered these cupcakes wrappers ages ago as I wanted to make sure to receive them on time to make this dessert table. ( I actually ordered too many of them so I will probably use the same for the next 5 years!)  I love them!
I made the chocolate trees out of melted milk chocolate. I filled a piping bag and just followed the lines over a template I placed on a parchment paper sheet.
I turned a simple Ikea orange candle into a deadly one.
I found this poisoned apple printable on this blog and I thought it looked perfect framed next to my black shiny apples.
These are sweets I bought from the supermarket because I loved their bright orange colour.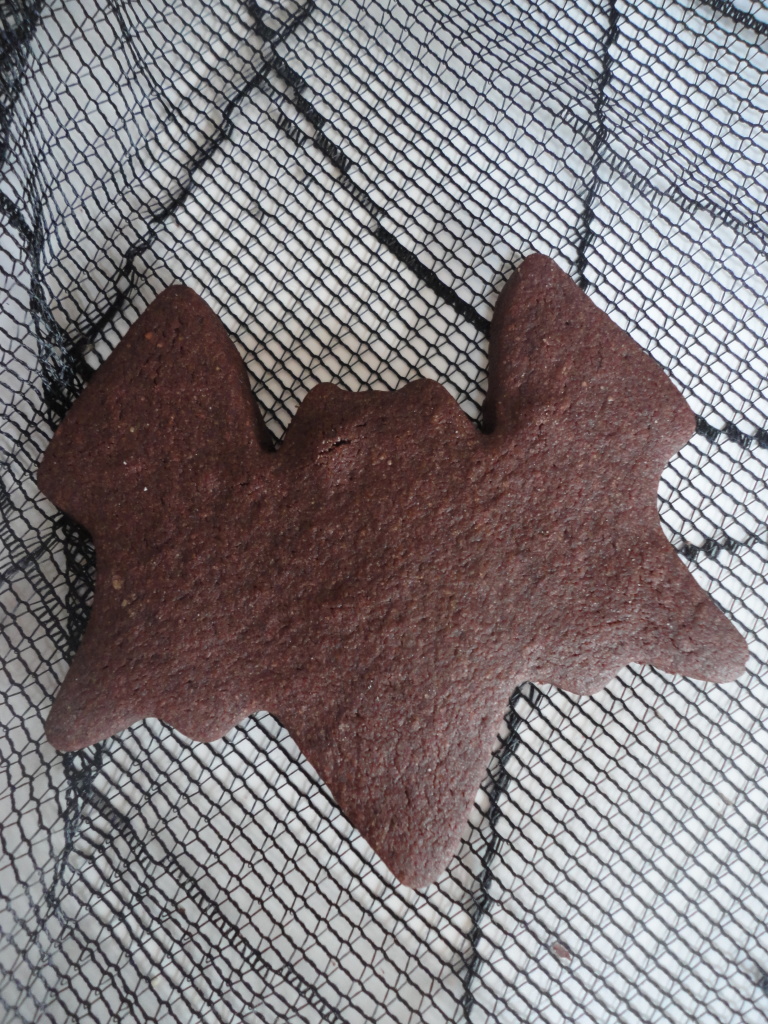 The idea was to fill the caulderon with candy floss (yes we own a candy floss machine!) Problem is once the children saw the machine they could not wait to eat the candy floss so we didn't have the time to fill the caulderon hence I filled it with fake spider web.
These mini chocolate pumpkin cookies were filled with orange royal icing.
If you know me  you know that I have a thing for Grappa. These bottles were originally filled with different flavours of grappa and because they have been empty for a while I thought they would look good as poison bottles. I just stuck a label and filled them with coloured water (all edible).
Another printable I got online. I just simply printed out and stuck it on a frame we had in the house.
The adults kids had a great time and enjoyed all the treats I prepared for them. I wish I could organise parties more often! I actually need to find an excuse to throw another one before Christmas comes…
  Happy Halloween everyone!